As a digitial marketing offering SEO Cardiff to our clients we always like to write a few blogs about SEO. Search Engine Optimization (SEO) techniques change with time; it is our responsibility to be up to date with them. From content to keywords and backlinks, there are a lot of metrics that you need to take care of. SEO marketing has many competitors, and they all are working hard to get success. That means you need to stay on top of the ball of SEO. If not, then you may lose in your business.
It is not enough to put a bunch of articles or blog post on the website, or adding various keywords on an article. You need to put relevant things in your blog that help readers in different ways. According to the Google algorithm, unwanted content filled with the keyword will not give you a fruitful result.
There are various high-level techniques, and for this, your efforts and time are necessary. It might be difficult for some time, but then you will be amazed to see your results. So, let's discuss some of the advanced SEO techniques that a business should use for better rankings in 2019. Take some ideas from it and bring your website at the top of the list.
ALWAYS REFRESH OR UPDATE YOUR CONTENT
Your first step should be to update your old content. It is necessary to edit your content if it is required to add some more essential things according to your topic. For instance, if you wrote an article on SEO techniques two or three years before, and now you have more ideas regarding this, then you may add in your old blog instead of writing a new one. You can write a new headline for it to make your article more SEO-friendly. Don't forget attractive headlines are also crucial because your reader will reach your article by getting inspired by the main heading.
The best thing is that it allows you to write more content in less time. You will also find more audience on your post and get a better chance of ranking higher in search results.
FOCUS ON YOUR TARGET AUDIENCE
Before starting anything, you need to know about your audience. For instance, what is your audience's desire to have, which platform they use most, and what are the strategies to staying connected with them?
Once you have a better idea of what your customers want, you can mold your SEO strategies accordingly. Let's take an example; if your customer is an insane fan of superheroes, then it means you need to provide the services that allow them to show affection for your ideal. Like if your visitor is always searching for the Spiderman Hoodie, then you have to put items related to it in your brand.
ENHANCE YOUR CONTENT BY USING IMAGES
It is necessary to keep your audience engaging, and for this, you need to add something interesting in your blog post. Some of the readers just get impressed with the pictures that not make the content easier to read, but also look presentable.
Google and other search engine tools value the content that is rich in visual elements. So, add plenty of images, video, and other relevant media that makes your content more appealing. In fact, you will also like the presentation of your article, and visitors also get inspired by the quality of your work.
ADD INTERNAL AND EXTERNAL LINKS TO YOUR OLD POST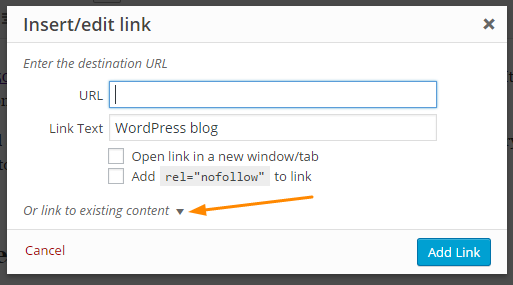 The most important thing that you need to keep in your mind for a better ranking is to add internal and external links in your content. It is necessary to learn these essential techniques for productive results.
Internal links are not as valued as external links, but still, it plays an essential role in your ranking. It allows you to improve traffic to your other posts and keep your visitor engaged with you by reading your contents.
External links are a more worthwhile and fantastic way to improve your content and make it more valuable in front of the search engine tools. External links also help to illustrate your point and provide more useful information. So, add these links in your content and make it more useful for readers.
I hope that this guide will be more helpful and practical for all the businessman who is working to bring their brand at the top of the list. There are several more SEO techniques from which you can take ideas and use them while working for better results. So, what are you still waiting for? Let's work hard to get success in the business.